White label solution that allows you to extend your services to a mobile platform. Once KYC is done and profile is approved, SYMEX Mobile App users can send money to loved ones at their convenience without visiting the exchange in person. This helps to initiate sending money instructions anytime, anywhere using a smart phone device. It is quick, simple and securely connected to the core system using the latest technology.
Mobile App extends the remittance services to digital customers who can remit and pay using different payment methods like salary, cheques and funds transfer.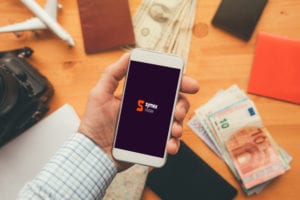 Available on Android and iOS.

Online customer & beneficiary registration.

Payment gateway integration (subject to conditions).

Accessibility to Net Banking for fund transfers.

Decreases cost of servicing your customer by reducing the needs at physical branches.

Broaden reach to customers in areas with no physical branch presence.