Rapid globalisation has resulted in a gamut of opportunities and challenges for the financial services industry. Among these, one of the biggest challenges is to ensure fast, safe and secure money transfers internationally and on the go. Mobile remittance applications have emerged in the market to make the money transfer business more accessible to various segments of the population.
The SYMEX Mobile Application is a white labelled mobile remittance solution that allows your business to extend services onto a mobile platform. SYMEX Mobile Application enables remitters to send money at their convenience by simply using a smartphone device. It is quick, simple and securely connected to the core system using the latest technology.
The SYMEX Mobile Application extends remittance services and provides a digital experience to the customers who remit and pay using various payment methods like salary, cheques and funds transfer. SYMEX Mobile Application will empower your business to optimize its profitability. 
In addition, the mobile remittance solution aids in increased market penetration, quick and simple deployment, improved operational efficiency and greater customer loyalty. The mobile platform provides seamless integration capability that delivers high-end performance at par with your infrastructure and quick access to the end-users. The solution caters to both international and domestic mobile remittance services, bringing customers the flexibility to transfer money on the go.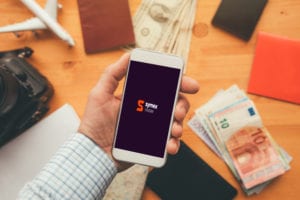 Available on Android and iOS.

Online customer & beneficiary registration.

Payment gateway integration (subject to conditions).

Accessibility to Net Banking for fund transfers.

Decreases cost of servicing customer by reducing the need for physical branches.

Broadened reach to customers in areas with no physical branch presence.