SYMEX MOBILE APPLICATION
SYMEX Mobile Remittance Solution
The SYMEX Mobile Application is our advanced, mobile remittance solution developed using the latest technology. This digital remittance platform enables remitters to send money at their convenience by simply using a smartphone device, iOS or Android enabled. In addition, the mobile remittance solution aids in increased market penetration, improved operational efficiency and greater customer loyalty.
The SYMEX Mobile Application extends your business end-to-end services digitally by providing your customers foreign currency exchange, international or local money transfers and bill payment. The digital remittance platform broadens your business reach to new customers, reducing your dependency on branch locations and their associated expenses. Digital remittance platform will empower your business and optimize its profitability.
The SYMEX Mobile Application provides seamless integration capability into your core system and delivers high-end performance at par with your infrastructure. The digital remittance platform incorporates multiple levels of security, bringing customers the flexibility to transfer money quickly, simply and securely on the go.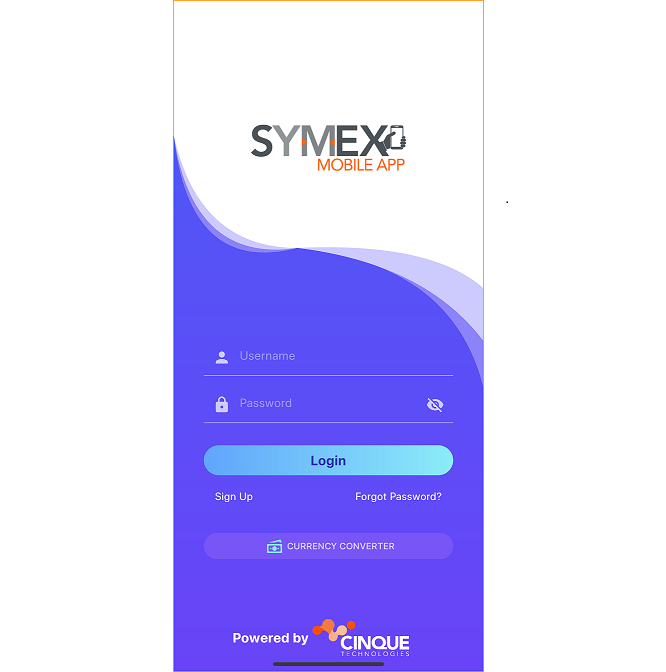 Currency converter.
Different payment modes.
Multiple products across different corridors.
Payment gateway integrations.
Advanced security features.
Client logo, watermark and design/color scheme customization.
Multiple languages including English and Arabic.
White labelled for client identity and promotion.
Cloud or On-Premise hosting.