At Cinque Technologies, we believe in the need to stay grounded in our past to move forward into the future. Thus, we express our sincere gratitude to Mr. John Cherian and Mrs. Grace Cherian, for their commitment and passion has enabled us to reach the market position we are currently in.
As early as 1997, the late Mr. Cherian had a vision to create a successful software company by developing end-to-end enterprise solutions, maintaining close ties with our clients, providing quality support locally, and offering finance and compliance solutions to meet the regulatory requirements.
After the passing of Mr. Cherian in 2007, Mrs. Grace Cherian took control of the company under difficult circumstances, and helped the company achieve the goals set by her husband.  As the torch has been passed to the new management in early 2017, our company will maintain the principles that made us successful in the past with a new approach towards the future.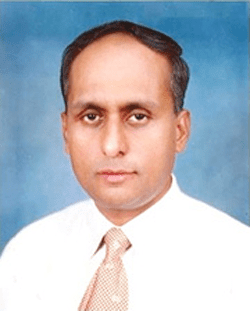 John Cherian, the late Founder