SYMEX WEBTT
SYMEX Online Money Transfer Software
Simple, swift and a secure way to transfer money online. SYMEX WebTT is a versatile, web-based solution that allows customers to make online remittances at the tap of a button and access online services without having to visit a branch. This digital remittance platform helps streamline business processes and seamlessly integrates with other systems.
SYMEX WebTT is an online money transfer software that offers your customers end-to-end services of foreign currency exchange, international or local money transfers and bill payment. The online remittance software broadens your business reach to new customers, reducing your dependency on branch locations and their associated expenses. SYMEX WebTT will empower your business and optimize its profitability.
The online money transfer software is tightly integrated with the core operations of the remittance business and incorporates multiple levels of security. Applying advanced security features while keeping the product user-friendly, we have built SYMEX WebTT into an exceptionally popular, online remittance software.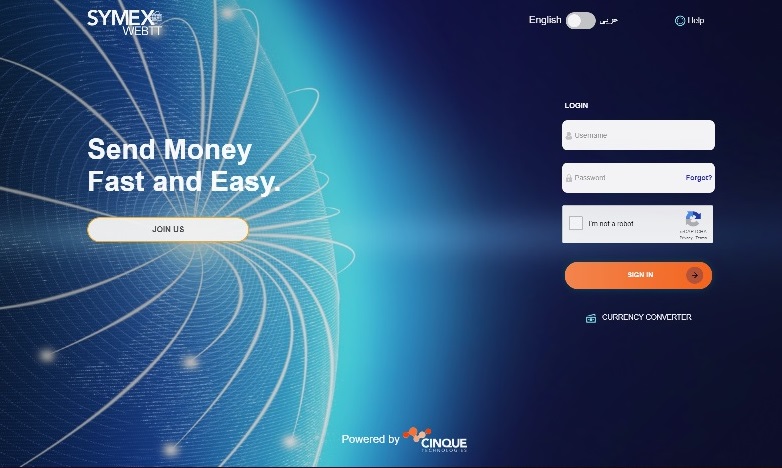 Currency converter.
Different payment modes.
Multiple products across different corridors.
Payment gateway integrations.
Advanced security features.
Client logo, watermark and design/color scheme customization.
Multiple languages including English and Arabic.
White labelled for client identity and promotion.
Cloud or On-Premise hosting.