Business today cannot thrive without effective information management. Managers equipped with effective, up-to-date information often beat the competition. In order to provide an integrated system to manage information and resources of business, CINQUE Technologies provides another product line called Petra. This total enterprises solution fills the vacuum which ready-made accounting packages available in the market cannot or will not fill. Petra can be quickly implemented in any industry or business and can be easily customized.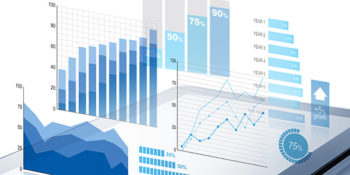 Petra – Trading is a full-customizable, scalable enterprise solution for the trading, manufacturing, and contracting sectors. Petra – Trading is integrated with comprehensive HR and VAT modules according to GCC Labor laws and regulations.
Petra – Trading supports multi-company, multi-location organizations with its centralized structure and consolidation at the end-level MIS Reporting.
Benefits
Supports multiple companies and branches and provides drill down and audit trail reports.
Chart-of-Accounts flexibility with extended application security and backups.
Seamless product and stock management with masters for rates, taxes and discounts.
Accounts integration from all the sales and purchases modules.
POS module for retail sales and outlets.
One to one / multiple to one allocations of sales against client payments.
Multi-warehouse / barcode support for products and inventory.
Customer wise rate sheet / credit limit / statements / ageing  generations.
VAT enabled enterprise solution.
CINQUE Technologies developed Petra – Abode to fulfill the long-standing requirement of the real estate business. Whatever your activity, whether buying, selling, leasing, renting, or subletting, we have covered them all. With entry level transactions done, the system automatically calculates and posts various accounting entries and gives status reports and financial statements.
Benefits
A totally integrated solution for handling accounts and operational activities of the real estate business.
Extensive options for PDC handling.
Efficient management of building handover & takeover procedures.
Wide range of graphical analysis reports for management information.
Easy customization to suit specific requirements.
Modular system with masters for buildings, property, landlords and tenants.
All encompassing transaction screens and accounting and reporting modules.
Petra – HR has been developed as an integrated module to take care of an organization's human resources and PRO requirements. It can be integrated with CINQUE Technologies core products or independent products.
Benefits
Developed as per GCC labor laws and can be customized further.
Integrated with PRO and HR requirements together.
Pre-Alert system for staff documents expiry (passport, visa, labor card)  and company's documents (rent agreement, municipal agreement etc.).
Employee management with payroll processing / leave management / loan management.
Integrated A/C posting to core systems.
Bank letter generation / SIF file generation  for salary transfer through WPS.
Support for time & attendance system integration with portable terminals.
Provision calculation for gratuity, leave salary and ticket for expatriates.